On sale now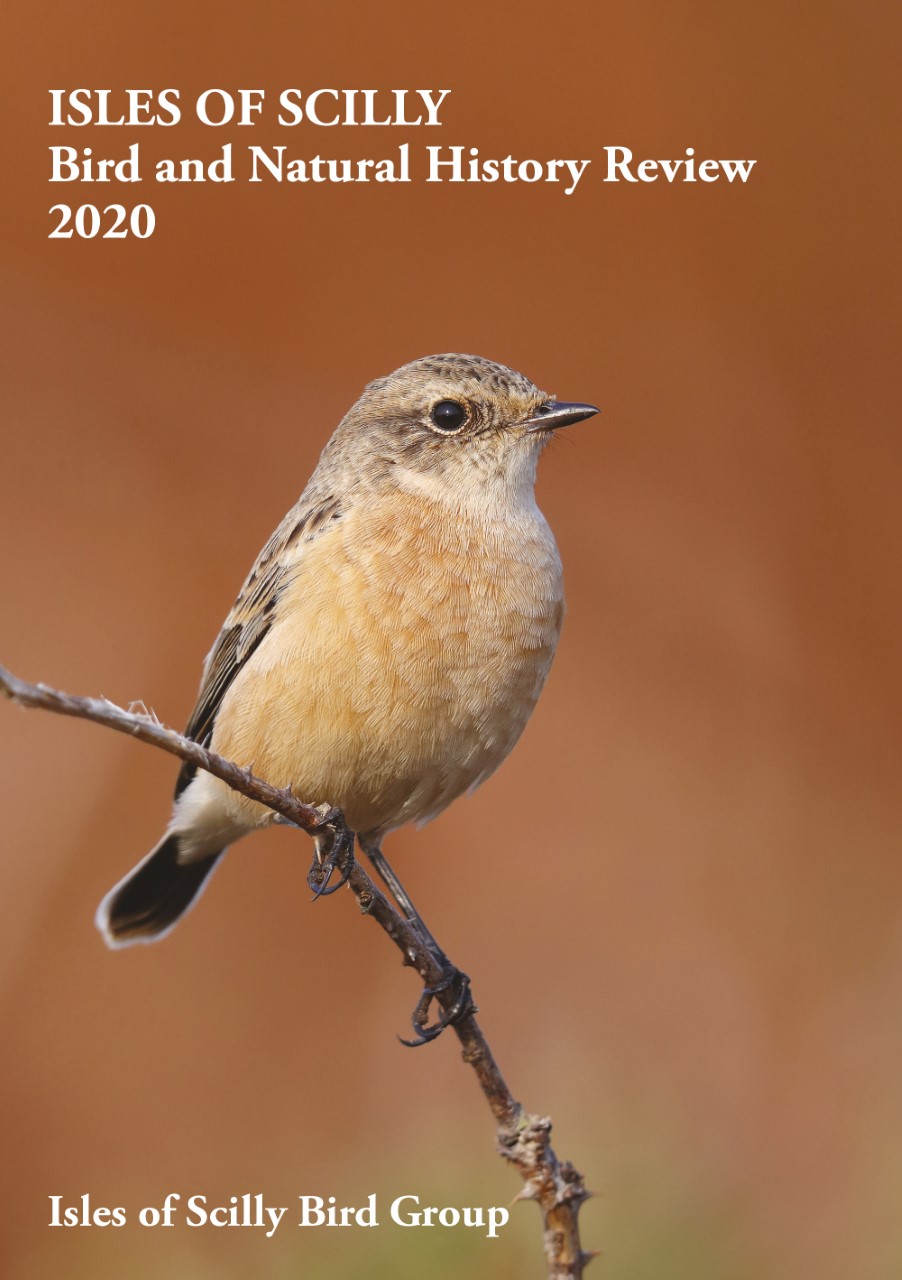 You can get your copy for just £15 (+£3.00 P&P), or become a Friend of the Isles of Scilly Bird Group and get your copy and postage included.
Or order from:
Carole Cilia, Membership Secretary

e: membership@scilly-birding.co.uk
t: 01720 423540
h: Hivernia, Jackson's Hill, St Mary's,
Isles of Scilly TR21 0JZ

Paid-up Friends should have received their copies in the post in September 2021. You may purchase copies this October from Lyonnesse House, Lower Strand, St. Mary's, Isles of Scilly TR21 0PS. Please pop in or contact one of the committee to arrange a pick up.
2020 Review Highlights:
Full of superb artwork and photos
Full details of all 247 species seen in 2020, which included many exciting rarities, many of them in what turned out to be yet another 'classic' October
Finders' Reports on Britain's first Zino's Petrel, Scilly's first spring Solitary Sandpiper and Scilly and England's first Indigo Bunting
Superbly-illustrated systematic lists of Bees by Ian Beavis and Fish (Part 1) by Douglas Herdson
Comprehensive annual reports on:
– bird ringing, colour-ring sightings and seabird monitoring
– cetaceans and other sea creatures
– butterflies, moths and other insect groups
– bats and other mammals
– plants
The Isles of Scilly Bird Checklist – packed with information
And much more.
Back copies also available
2019 – £10, 2002
2005-2018 inclusive – £5 each
Plus P&P (subject to number of copies purchased)
Order from Carole Cilia – address above.
Sharing your sightings and photos
We are always looking for you to share your sightings and photos for inclusion in the next Isles of Scilly Bird and Natural History Review.
Find out more about submitting your records here and how to submit your photos here.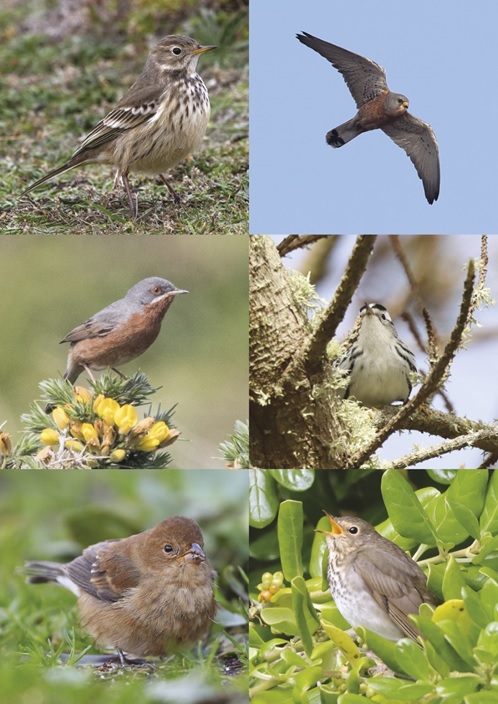 Red-footed Falcon © Joe Pender